ZZEEH is one of the leading Wedding Planners in Bangalore. We are the Best Wedding Coordinators, having the effort to help you to reduce the more general budget traps and decreasing the costs of your Events is our Major goal, the way we accomplish our techniques is in truly necessary money related. The group of 3 Productions are prepared in a specific manner, that they assure you overcome bargains without compromise on quality.
BEST WEDDING SERVICES BY
ZZEEH EVENTS AND WEDDING
Venues
Selecting the right venue for your wedding might be one of the toughest tasks to be undertaken. Bearing in mind what's best for you, and your partner, the team at Zzeeh helps you…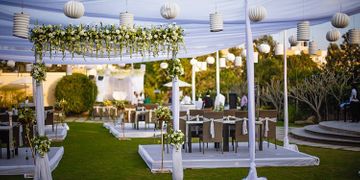 Wedding Decor
A wedding is a visual spectacle rife with enchanting display of colours and lights. Do you wish for a wedding that seems charmingly regal complete with glittering chandeliers?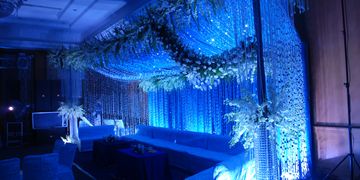 Entertainment
Everyone wishes for a wedding ceremony which differs from the rest and stands out on its own. While you are occupied, you must remember your guests need to be entertained as well.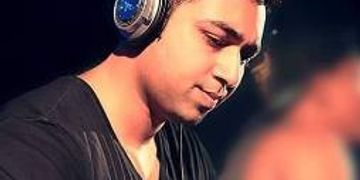 Wedding Budgets

The joys of marriage are priceless. A wedding, that you wouldn't want to forget in a hurry, however, isn't. What makes ZZEEH one of the best wedding planners in Bangalore…
Wedding Invitation
The first glimpse of your wedding needs to convey the ambience of your most special day in itself. A personalised set of invitations and assorted stationery will help you set…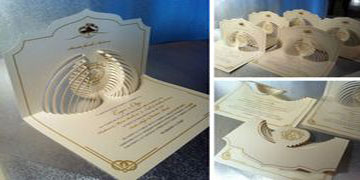 Other Services
SERVICE PROVIDER MANAGEMENT, WEDDING PHOTOGRAPHY & CINEMATOGRAPHY SERVICES, STYLING AND GROOMING SERVICES, PRE-WEDDING CEREMONIES …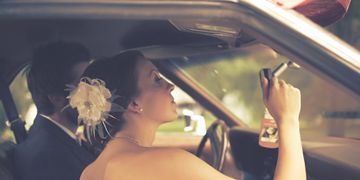 BACKDROP AND MANDAP SECTIONS
Wedding Backdrops In Bengaluru And Rest Of South India
There's much to see here. So, take your time, look around, and learn all there is to know about us. We hope you enjoy our site and take a moment to drop us a line. We manufacture Wedding Setups and Mandap Setups for rent and sale.
known for Best Wedding Backdrops in Bangalore | Best Mandap Decorations in Bangalore
YOU DREAM, WE EXECUTE
YOUR WEDDING, YOUR EVENT, YOUR WAY