Wedding Invitations Bangalore
At Zzeeh Wedding Invitations Bangalore, a charming and successful wedding can be planned at your budget and convenience. Marriage is a great moment and a treasure trove of memories. These memories are creating from emotions, spoken, and felt. At Zzeeh we are able to translate these vague emotions into clear wow moments for you! We have the right to create happy stories through Wedding Stationery.
From couples, their families, and relatives to every invitee, there is an experience central to everything we do. Zzeeh offers unique and a variety of elegant and royal scroll invitations for parties.  We have ideas to create stunning Indian wedding cards and create scroll invitations for our clients.
Whether you're looking to order wedding invitations in Bangalore.  Zzeeh Wedding planners is the perfect solution for all your invitation card needs. Your wedding invitation is the first glimpse of the amazing wedding day your guests are planning for you.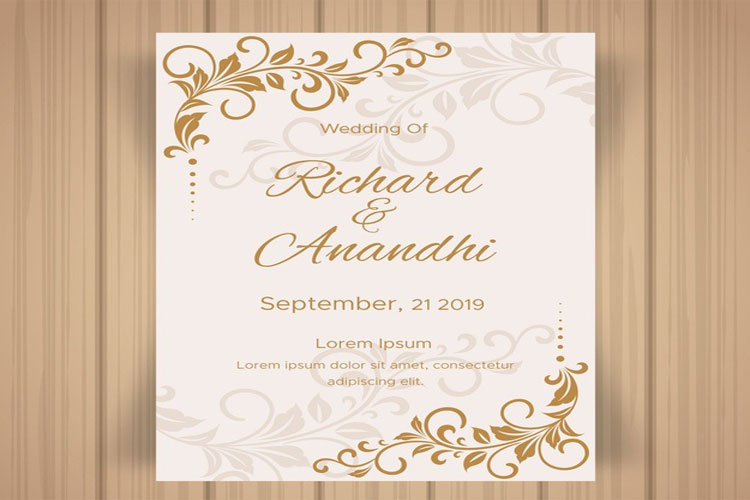 Each religion has both traditional and contemporary cards, and our collection includes scroll wedding invitations, laser cut cards, full type high-end cards, and stock with free customization and printing. Shop now for the perfect Indian wedding invitations; Thanksgiving Cards, Money Envelopes, Sweet Boxes, and more will forever mark a special day in your life.
We believe in providing wedding cards on a budget and will also enhance your reputation. Our Wedding Planners add new ways to the invite people to your wedding. We all know the importance of budgeting at your event, so our team has enough equipment and ideas to make sure we are giving you the best in your budget.
You must tell us your needs and budget, and we will make you comfortable with our innovation and approach. A unique wedding invitation, lets your friends and family know how special the wedding invitation cards. We created that day are a reflection of your dreams you've long embraced about your wedding.
Ribbon drop, the fine texture of paper, luminous colors, crisp type; Every detail of your unique wedding invitation will tell you your purpose. We offer you the best-advanced printing techniques for an unmatched wedding invitation.