EVENT COMPANIES IN BANGALORE
Remember the times when you had to plan, make arrangements, do shopping and what not whenever there is a function at home? Sounds pretty hectic right? With the modernization in every sphere of life, the introduction of event planners has been quite a relief. But if you stay in and around Bangalore, Zzeeh Event Companies in Bangalore, provides an unmatched Event Management Service in Bangalore. If you are in search of a Luxury Event Planners in Bangalore that will not only take full responsibility for the event but also make the best choices, then ZZEEH Events and Weddings is the one. Having the aim of making their valuable client's life simpler, we want you to enjoy your event fully whereas all other hard works will be done by us.
A Simple Event Planner Firm behind simple solutions for any event. Our team will work with you from concept to completion in creating a unique and memorable event that exceeds expectations. With meticulous planning and flawless execution, we leave nothing to chance and are best prepared for even the unexpected at any event without compromising on the quality of the outcome.
OTHER SERVICES
SERVICE PROVIDER MANAGEMENT
WEDDING PHOTOGRAPHY & CINEMATOGRAPHY SERVICES
STYLING AND GROOMING SERVICES
WEDDING COORDINATION SERVICES
GUEST MANAGEMENT & LOGISTICS SERVICES
WEDDING PLANNING CHECKLIST
WEDDING REGISTRATION LICENSING
Best Destination Weddings Organisers in Bengaluru
Best wedding services
Unique Wedding decorations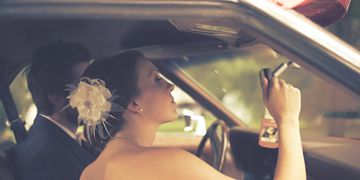 Zzeeh is the Top Event Companies in Bangalore, our services include Corporate Events, Brand Activation, Health Festival, Exhibition, Holi events, Public, & Entertainment. Zzeeh turns out quality events for your brands, keeping in mind the event objectives, budgets, also cultural landscapes. As an Event Management Company in Bangalore, we are always looking to create fascinating as well as impactful experiences for clients. We expect, plan, execute and manage various kinds of celebration.